Frequently Asked Questions (F.A.Q)
Below are answers to some of the most commonly asked questions that I receive. Please take a moment to review it if you have any questions about getting tattooed by me.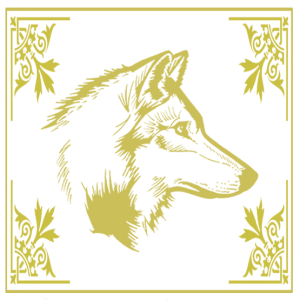 How do i book an APPOINTMENT with you?
Email me through the form on the contact page located here. Myself or my assistant will review and email/call you back with info on my current availability, leaving a deposit, getting a consultation if needed, as well as any questions about your idea I may have. Its that simple!
where are you located?
I can be found at my shop Okami Tattoo along with a great team of artists, in central northern New Jersey. The shop address and info is:
Okami Tattoo
www.OkamiTattoo.com
2915 Route 23 South
Newfoundland, New Jersey 07435
Shop#: (973)697-0032 -for general shop inquires.
My assistant: (862)200-0323 -for booking new and existing clients with me.
I also travel to various conventions around the country, though stops change yearly. If you'd like to see me at a city or convention near you please send me a suggestion or recommend me to your local event coordinator.
how much will my tattoo cost/ how long will it take?
This can be a difficult question to answer. For a smaller, or single session tattoo I may be able to give you a set price based on the level of detail and time it would take. If you have a budget you would like to work with please share it with me and we can discuss what options we have to explore.
For larger and multi session pieces I tend to book and charge by the session. I offer half-day and full-day sessions, both at a discounted rate than my hourly. This helps make sure we have the time to invest in the project without ever having to rush or stop short.
As for how long it will take: Well, as long as it takes to complete to a standard we both feel happy with. This too can be hard to estimate. There are so many variables in the tattoo process and not every project is the same. Certain pieces and styles may require me going back into areas that have healed from previous sessions to layer shades/colors, build up lines, add more black or increase the saturation of areas. This overall quality and longevity of the piece is alway the priority on my end. (right after safety).
Please email me through the contact page for my current rates and booking policy. thanks!
When will i see the artwork for my tattoo?
You will see the drawing at our appointment. When you arrive at the shop I will be prepared with what I think is the best design for us. I ask for creative freedom from the clients I take on, and my goal is to take their ideas to make the strongest, best reading, most beautiful tattoo I can create.(and something even better then what they first imagined!) Should you feel the need for any alterations we can use our time together to make it as perfect for you as we can.
You will most likely not be able to see artwork before your appointment date. The reasons for this are many. One of them is that every appointment is different and unique, and can required varied amounts of time to prepare. If the person who booked before you has an idea that takes a lot of time to prepare, it will be longer before I can get to the next project in line. If the client before you requires little prep time on my end, then I will be able to prepare yours much sooner. Designs can be finished anywhere between a few weeks ahead, to the morning of your appointment. Some subject matter I may even be so familiar with that I draw it directly on the client with markers prior to tattooing, and I may only have a plan sketched out.
The purpose for our consultation emails is to give me as much and any information about the piece that you feel needs to be included (or not included). From there I always ask you allow me artistic license to create the best fitting, most readable, and best looking tattoo possible. I appreciate the same level of trust and creative freedom from you too. If you need to have me change anything from there we can invest that time together at your appointment until we are happy.
I'm a tattoo client too, and I've gotten tattooed this same way. Even after being on a waiting list, even when driving several hours each way, even being a tattooer myself. I'm sitting here now wearing something better than I had imagined. You're in good hands.
what if i want to show it to my spouse before hand?
This is an issue to work out between the two of you prior to booking with me. If I book an appointment I consider it between myself and the person I book with. I am not necessarily agreeing to try and meet the expectations of a third person I haven't met and/or consulted with prior. If you feel you cannot get your tattoo without first getting the ok from your partner, you can send a picture of the design once you come for your appointment, and we can use our time together to make any alterations if I feel they are reasonably doable.
how do i take care of my new tattoo?
Your new tattoo will be bandaged. Your artist will tell you when to take the bandage off, depending on what we did that day and how we wrapped it. Once you take the bandage off, you will not re-bandage the tattoo. It is very important that you protect your new tattoo from dirt, chemicals, germs, and basically anything else you would not want to get in an open wound; because your tattoo is an open wound. You should wait to remove the bandage until you are in a clean place and can properly treat it. First, and any time your going to touch your healing tattoo, wash your hands.
Once you have removed the bandage wash the tattoo gently with your hands using a mild soap. The soap should be as free as possible of alcohol, dye, and fragrance. Do not use body wash. Rinse the tattoo thoroughly, and pat it dry with a paper towel or clean lint free cloth. Then, allow the tattoo to air dry for about 10 minutes. One of the more common issues with healing a tattoo, it trapping too much moisture. If you do not allow the tattoo to dry before applying ointment, you will most likely trap residual moisture under the ointment.
Next,(make sure your hands are still clean!!) you should apply ointment/lotion. Use only enough to make the tattoo slightly shiny, but not covered or smothered in it. Blot off any excess. After about 15 minutes, you may need to blot the tattoo again, as this will keep it from overly scabbing. Do not re-bandage your tattoo. I recommend washing, drying, and applying ointment 1-3 times a day, until it is healed. Lotions I recommend are Hustle Butter and Aveeno.
Depending on various factors, your tattoo will begin to peel like a bad sunburn after 3 days to a week. This is totally normal and may look like little colored flakes.
Swimming, baths, and soaking your tattoo are all bad for a healing tattoo, as is exposure to the sun. Stick to quick showers.
Your tattoo is an open wound, and may be slightly red, sore, or swollen during the healing process. It is also normal for the tattoo to leak some fluid(it may appear to be ink leaking). Keeping it clean is the most important part, followed by the right amount of moisture. Make sure your hands are clean whenever you touch it, and try to wear loose fitting comfortable clothes…that are not going to leave lint or fibers in your healing wound. Some people may be allergic to certain ointments, and should be aware prior to use. Some things to watch for include bubbling, excess oozing and break outs around the area of the tattoo. These can be signs of too much moisture(too much ointment or not letting the tattoo dry enough before applying). They can also be signs of reactions to the ointment, soap your using, or other irritants getting into the tattoo. If this occurs, stop applying ointment all together and simply keep the tattoo clean, letting it heal on its own. When in doubt, see your artist or your doctor.
Do not pick it. It itches, and that sucks, i know.
age requirements:
I only tattoo persons ages 18+. No one under 18 will be admitted to the shop.
Plan around upcoming events!
Your tattoo will need 1 to 3 weeks for healing time. You cannot swim, sun tan, or excessively sweat during this time.
DOG ON SITE!
Our shop mascot, and my best friend Hayate comes to work with me. Although she is not allowed in tattoo areas; if you are afraid of dogs or highly allergic this is something you should be prepared for.
No guests permitted!
Due to the continued rise and fall of Covid-19 cased; we are not permitting any guests to accompany you at the shop. This is to limit unnecessary contact and possible exposure to our staff and other clients. You will be temperature screened on arrival, currenty non vaccinated patrons are required to wear a mask (properly, and at all times).
Quick REFERENCE guide
The long made short
Use the guide below because you probably didn't read the above …
KEEP THE TATTOO CLEAN!!!!
Follow the artists instructions for bandage removal.
Wash approx 2x daily with mild soap, pat dry thoroughly.
Unscented hand cream or tattoo salve 2-3x daily
No soaking (swimming,baths). Quick showers ok
DO NOT PICK AT THE HEALING TATTOO!!!!